A Clutter-Free Approach to Unpacking a New Home
Posted by Drew Laughlin on Monday, January 10, 2022 at 1:41 PM
By Drew Laughlin / January 10, 2022
Comment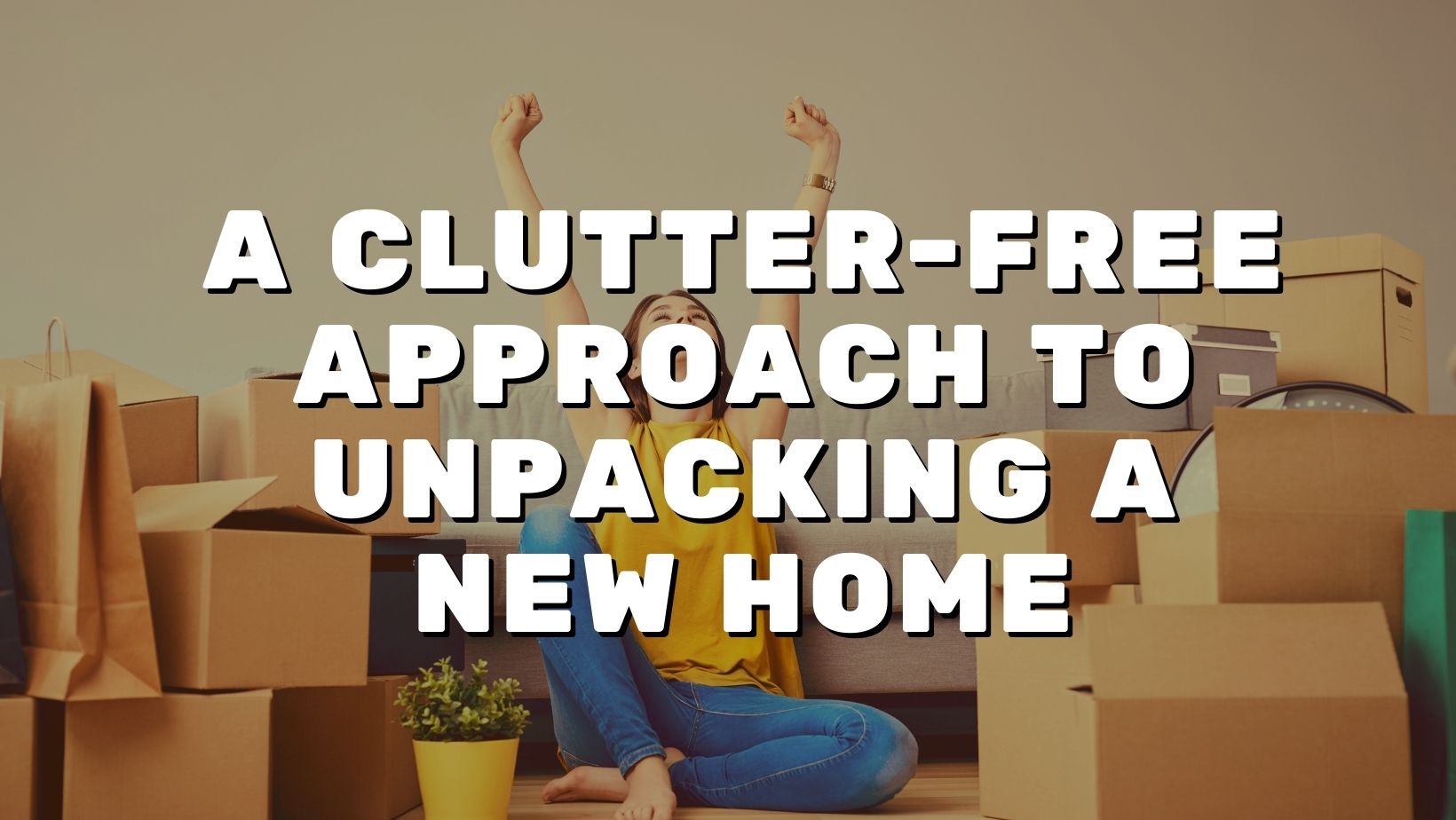 Moving to a new home is a perfect opportunity to de-clutter your belongings. It is a great time to dump off all of the unneeded stuff and not have to haul it into a new home. The very best time to get rid of items you no longer use or need is while you are packing, but unpacking can be another great opportunity to edit your belongings even further.
Using the unpacking process to de-clutter can come in handy if you needed to pack in a frenzy and move things quickly. It could also be a strategy if you hired someone else to do the packing and moving for you.
Here are some tips for de-cluttering your life while unpacking after moving into your new home
Unpack one room and start with the essentials
Challenge yourself not to just unpack a little bit here, a little bit there. Take some time to go one room at a time. Limit yourself to staying within just the one room and getting it done start to finish.
Make sure to start with the very essential items needed to make the room function. Such as if you were in the bedroom, starting with bedding and all of your clothes.
Purge as you unpack
Even if you feel like you have done a lot of sifting through, unneeded and unwanted items while you were packing it is good to do a double check of these things as you unpack.
You want to make sure that you are ruthless in editing what comes out of the boxes and stays in your new home. Set aside some empty boxes for tossing items you know have no place in your new home. Either if they don't fit or you truly know you will not be using them.
That way these items are ready to go right to the donation center. You may even be surprised to find some items that somebody else packed that they don't need, or maybe you packed for someone else and they have decided they no longer want them.
Separate items into general categories
When unpacking, start large and then zero in on the small details. Start by grouping like items together and thinking about where they would go and putting them in their possible permanent place.
Items don't have to be organized to the utmost functionality just yet, you can focus on the attention to this smaller detail later. This helps you to launch your unpacking instead of quickly becoming overwhelmed and wanting to give up right away. While you are putting things away don't become overwhelmed by thinking they have to be in the perfect placement right now. Know that you can change this up and relax and take the freedom to be able to do so.
After you get things put in a general area, then you can focus on the fine-tuning of making them work more easily with your day-to-day life.
Purchase some organizers to cut down on clutter
It can be pretty easy to just shove a bunch of items into a drawer and then keep shoving more and more into them. As long as they fit who cares right? But with an organizational system in every space, including your drawers, it is much harder to just throw items in. It is much easier to see everything in the drawer and know what is needed and what is not.
Try to create a new habit of putting things back where they go right when you are finished
Leading a busy lifestyle or moving from task to task can easily create the want to just lay something down and say you'll put it away later when you're not so busy. But now that you are in your new space and everything is put away just so, try to create a habit of forcing yourself to put items back in their proper place right when you are done with them.
This eliminates the feeling of putting things away being a big daunting task at the end of a long day when you are tired. It'll keep your home cleaner and your house feeling less cluttered.
For more information on purchasing a home in central Ohio, including Columbus and surrounding areas, please contact us anytime.