How to Pull off the Trendy Matt Look in Your Home
Posted by Drew Laughlin on Monday, January 3, 2022 at 11:57 AM
By Drew Laughlin / January 3, 2022
Comment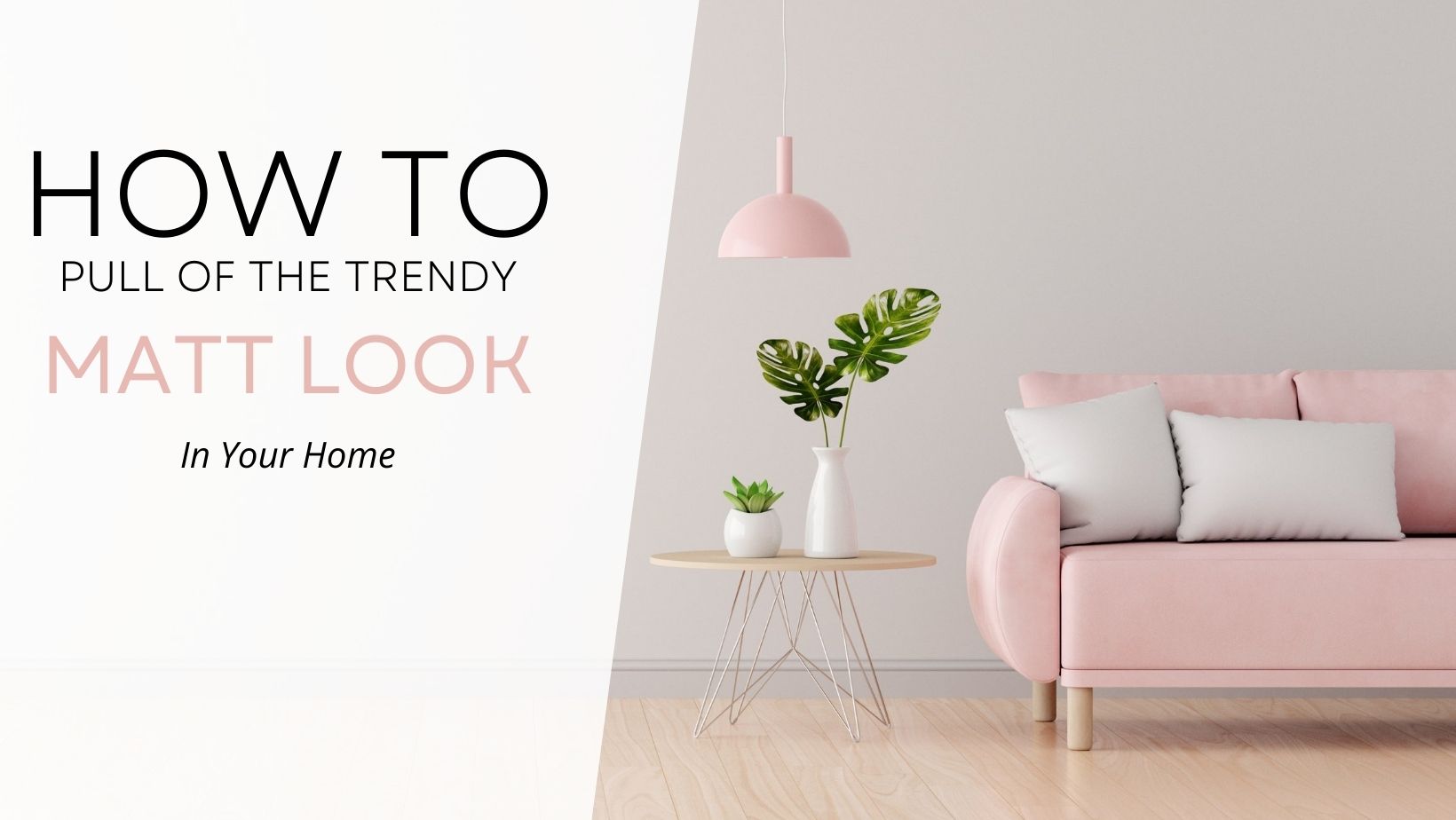 Many homeowners are forgoing highly polished surfaces and opting for the new trend of the luster-free or matte look in kitchens and bathrooms. Matte surfaces, sometimes referred to as leathered, are popping up all over especially on favorite TV home renovation shows and Instagram feeds, as well as popular design magazines.
Here are some reasons why more and more homeowners are searching to put the matte trend in their homes right now
Matte finishes are better at hiding fingerprints
A subtle matte finish brings a zen type of mood with the bonus of not seeing those unsightly fingerprint smudges on every surface. A flat finish hides all those unsightly oily marks making for less demand on wiping down surfaces.
A matte surface works well with current natural décor trends
A high-shine finish does it look nice and classic. It can also look a little bit manufactured or man-made. A matte finish looks more natural and coincides more cohesively with other natural décor trends we are seeing throughout the interior design in homes right now. Low glow services have more of an earthy look.
Matte gives the option to switch things up
Using a matte finish on certain surfaces is not an all-or-nothing decor choice. The great thing about matte surfaces is that you can use them right alongside super high shine high-gloss surfaces. This contrast in finishes brings a bold design mix of glossy and no shine at all. It makes for a striking modern look.
A few challenges to going with the new matte finish trend
Less natural light
When you think of natural light being inside a home you most often think of it as having plenty of windows. But another item that adds to the natural light within a home is the glossiness or shininess of a surface. A shiny surface will bounce the light back into the room whereas a matte one will absorb light.
The best place to incorporate a new matte trend is in an area with plenty of natural light.
Sometimes you may need to bring in a pop of color
If you're not a person who likes to bring bold color into a room then this may not be the best design choice for your personal preferences. Matte brings a subtlety that is very nice, but it might be too subtle and too much of a good thing. It can work in the opposite of intended making your room feel boring and blah.
Many matte finish spaces are brought back to life with the use of some color or pattern to keep visual interest alive.
The matte trend in kitchens and bathrooms can be a really stunning change from the former high gloss finishes of glass tile and natural stones like granite, but if you want to incorporate this design into your home it is best to look at some inspiration to make sure it is truly a look that you will want in your home and that will work in your space.
For more information on purchasing a home in Central Ohio please contact us anytime.